If you own memory foam pillow chances are quite high that you use it all the time. So, at some point or the other, you are bound to question and want to know how to wash a memory foam pillow.
As you love your memory foam pillow, you want to keep it clean and tidy so that you can have a perfect night's sleep.
Here's a post that takes care of this problem. It's a post that tells you how to wash memory foam pillows.
Well, it's important that you take up the regular cleaning of your bedding that includes sheets and pillows.
Your memory foam pillow drifts you off to a dreamland where there is peace, serenity, and tranquility.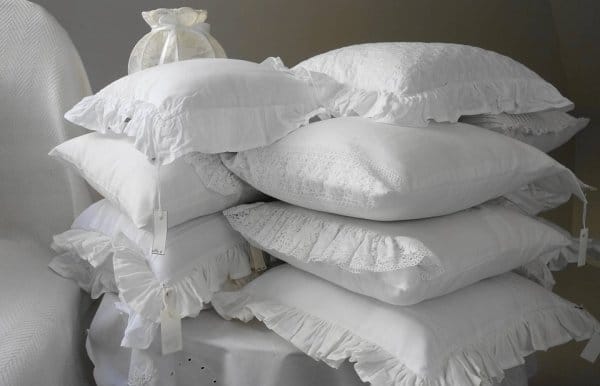 So, you should not ignore the cleaning of your memory foam pillow or for that matter any pillow.
This calls for learning how to wash the memory foam pillow.
Although the blunt truth is that you should wash your memory foam pillow regularly, however, and more importantly, you need to do it correctly.
You should know that if you don't clean your memory foam pillow correctly, you can land in a situation where your pillow no longer performs as it was designed to perform.
Moreover, you can come up with a situation where you find that the pillow is completely ruined and you need to go out and purchase a new one. And that will be relatively expensive for you.
So, it's important that you learn how to wash your memory foam pillow properly without damaging it in any way.
Moreover, your memory foam pillow deserves and needs a good cleaning.
Although the memory foam pillow is rather comfortable, it tends to be impractical when you wash it if it becomes soiled or wet.
Unlike other regular foam, memory foam pillow cannot be thrown in the washer and allowed to air dry. The thing is that if the memory foam pillow becomes saturated, it begins to house mold and bacteria before it dries completely.
So, the method of cleaning a memory foam pillow is somewhat different from conventional washing. That said the key to a clean pillow is to know what type of material is used inside it.
Whether it's a memory foam pillow, or even natural down feathers, latex foam or polyester fiberfill, you need to use a removable pillow cover that is machine washable.
The cover can be made of a breathable natural fiber like cotton, or even bamboo or linen and should be used in addition to your regular pillowcase.
Plus, you should remember to clean your memory foam pillow on a regular basis so that you can always have the freshest and cleanest sleeping surface for your head.
Do remember the fact that you sleep about eight hours a night next to the pillow you use. So, your pillow should smell its best and prove a hygienic and healthy cushion for your comfort.
The importance of a clean pillow cannot be undermined in any way. A clean pillow at night is important for getting the perfect sleeping environment.
So, it's important that you know how to take care of your memory foam pillow. Moreover, a good cleaning can solve many of the most common issues with a memory foam pillow.
With regular care, you can get a pleasant spot where you lay your head at night.
Can You Wash Memory Foam Pillows?
There are some forms of bed pillows that withstand machine washing. However, memory foam pillows do not. Moreover, memory foam pillows cannot be put in a dryer.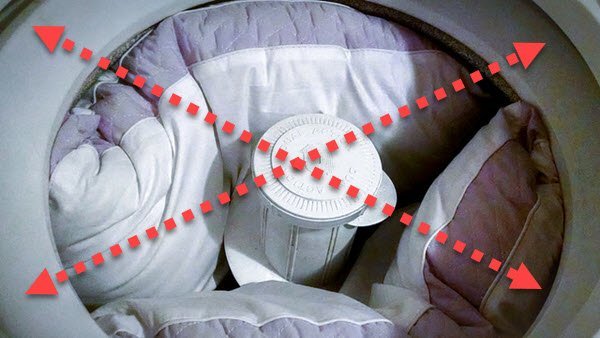 So, when you take up to the freshening or cleanup of your memory foam pillow, you need to spot clean it to keep the foam in good shape.
Generally, you have to use a pillow cover or liner between the pillow and pillowcase for keeping the pillow in its cleanest and freshest shape.
Plus, you need to wash the cover as needed.
You need to vacuum a memory foam pillow for removing dust, hair, and debris that settles on the pillow over time.
If your pillow has a removable protective liner or sleeve over it, you need to remove the liner when you change the bedding and let the pillow air out for an hour or two.
It helps to release the moisture and sweat that is being absorbed due to the regular use of the pillow.
You can spot-clean soiled areas using a soft cloth that is dipped into mildly soapy cool water. It wrings out most of the water. Now, you can wipe it again with a slightly damp cloth and remove any soap residue.
Always clean the pillow with a light touch to avoid damaging the delicate foam.
Next, you need to dry the pillow completely. You can use a ceiling fan to expedite the process.
How to Clean Memory Foam Pillows?
You use your pillow for hours at night, so it's important for you to know how to keep them clean.
If you have invested in a memory foam pillow, you need to know how to keep it clean.
Let's get to know how to clean a memory foam pillow:
First and the most primary thing for you is to vacuum your memory foam pillow each time whenever you change your bed sheets. It should be done once a week.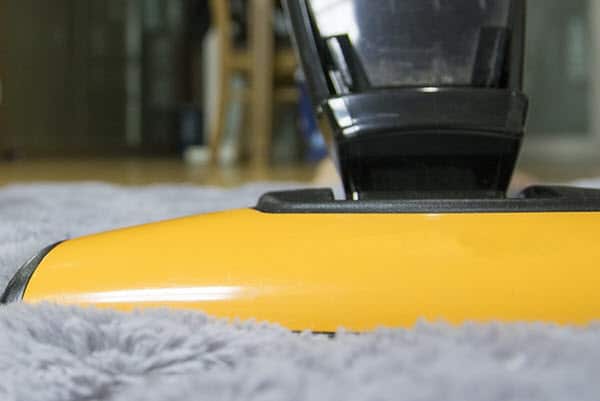 Next, you should take up spot cleaning your pillow at least once a month. It helps to remove sweat residue. Additionally, you should deep clean it every two months.
Here, we list out some basic points that you should know while cleaning your memory foam pillow.
These are the rules for cleaning memory foam pillows:
Firstly, memory foam never goes in the washer or dryer. So, it has to be cleaned by hand.
Secondly, you should take care not to rub the pillow too hard or treat it roughly. You should know that memory foam is delicate.
The third rule, you should always use gentle cleaning agents. Do not use anything that is too harsh.
Now, we list out some general ways for keeping the pillow area spotless!
Follow Good Pillow Hygiene
Before we get to know the nitty-gritty of pillow cleaning, here's one important thing for you.
We would like to know from you:
Do you practice good pillow hygiene?
Well, as a matter of fact, dirt, grease, pollutants, and bacteria can build up on your pillowcase if you do not regularly clean your pillow.
So, it sounds an alarm for you.
It calls for the switching of your pillowcase daily or every two days so that you are not stuck with any of the pollutants, grease, dirt, or bacteria.
In case, you feel it hard to change your pillowcase daily, then make it a point to change your pillowcase once a week at the very minimum.
Moreover, it is recommended by the experts that you should change your pillowcase at least once a week. Make it a habit and feel the difference!
How to Remove a Spill from your Memory Foam Pillow?
In case you spill your cup of tea or some other liquid over your pillow then don't get worried. There's a simple method for cleaning the spill from your memory foam pillow.
(Please note that for tougher stains such as blood or wine, you have to check out the spot cleaning method.)
Follow the below procedure for cleaning a spill:
Remove the pillowcase
Use a towel and absorb any access liquid
Now, you need to mix a mild dish detergent with water until it attains a bubbly consistency. Next, dip a sponge in the soapy solution. Gently rub the spill following a circular motion until it is completely cleaned
Lastly, you have to leave the pillow to air dry or speed up the drying with a dryer
Deodorizing a Memory Foam Pillow
If you have brought a brand new memory foam pillow, it might smell funny due to off-gassing. In fact, off-gassing is a common phenomenon related to memory foam pillow and other memory foam products. It results due to harmless gas buildup during the packaging process.
So, if the smell bothers you, then you can let the memory foam pillow air off outdoors or near an open window.
However, if you are getting strange smells for another reason, you can follow the below procedure and eradicate the weird odor from your pillow:
Take off the pillowcase
Lie down your pillow on a flat surface
Sprinkle baking soda over memory foam pillow
Leave it under direct sunlight for 2-3 hours
Now, vacuum the pillow thoroughly. Use can also use upholstery attachments and remove hairs and even other (almost invisible) detritus that have clung to your pillow.
Spot Cleaning a Memory Foam Pillow
Although the mild stains can be removed with detergent and a sponge, stubborn stains such as blood or wine require a more elaborate procedure.
You can try the following method:
For Blood and Wine
Apply 3% hydrogen peroxide directly on to the stain. Now, use a clean cloth and blot the peroxide until it has stopped bubbling.
Spray cold water and gently rub the stain with an old toothbrush until it is clean.
For Pet Urine
You need to mix one cup of hydrogen peroxide, one tsp of white vinegar and two tbsps of baking soda and gently apply on the affected area.
Leave it overnight and repeat if necessary if the odor persists.
Blot clean with cold water
Lastly, allow the memory foam to air dry
How to Wash a Memory Foam Pillow
Although you can't put your memory foam pillow in the washing machine, however, it's still possible to wash it:
You need to fill a sink or bathtub with lukewarm water
Add a small amount of gentle detergent into it
Add a small drop of lavender oil if you want and like its smell
Now submerge the pillow under the soapy water
Squeeze it and allow the soapy water to penetrate beneath the surface.
Next, drain the soapy water and refill with clean water
Squeeze pillow several times
Allow the clean water and wash away the remaining dirt or soap
Now, leave the pillow to air dry preferably under direct sunlight or outdoors
Moreover, you can also leave the pillow under a ceiling fan
Lastly, sprinkle a drop of lavender oil
Steps For Cleaning Solid Memory Foam Pillows
It can be easily cleaned by simply running with warm water over them until it comes out clear
You need to remove the pillowcase
Now submerge the pillow in a full sink of water so that the inner padding gets flushed out
Never put a solid memory foam pillow in a washing machine.
Do not use a dryer
Place it in a well-ventilated area and dry it.
You can even hang it to dry.
Cleaning Shredded Memory Foam Pillows
The good thing with shredded memory foam pillows is that they do not allow the growth of allergens or dust mites to accumulate inside it.
The particles get trapped between the case and the core material.
So, you should regularly remove the pillow casing, and machine washes and dry the cover to control the problems of smells and odors.
In case you go for a full wash, avoid soaking the memory foam material. When the liquid soaks through the case, you need to wipe the memory foam with a damp cloth.
Shredded memory foam should not be put in a washing machine. You can soak it in water and allow it to be air dried.
How often do you have to wash your pillow?
You need to know how often you need to clean your pillow.
In case you or even your near and dear ones have been recently sick, then it's a good idea to go for the deep clean of your memory foam pillow.
Otherwise, you need to wash your pillow every two months.
One more advice for you.
When you go on to change your bed sheets, remember to sprinkle some baking soda on to your memory foam pillow.
You should then leave the memory foam pillow in the sun for a few hours while everything else goes in the washing machine.
You should do frequent vacuuming of your memory foam pillow. It helps to suck up the nasty dust mites that live on the surface.
Sunlight and baking soda will help to revive your pillow. It will absorb smells and leave it fresh.
How often should you replace your memory foam pillow?
Following the established standards, a memory foam pillow should be replaced every six months.
However, the fact is that a memory foam pillow can last well for 18-36 months. After that period, the filling begins to break down even if you take appropriate care of them.
Lastly, we would like to tell you that you should take care of your pillow as well as take care of your neck.
It will help you to have a heavenly night's sleep.
That's all we have for you in this post.
We hope that you now feel easy and know how to wash your memory foam pillows.
We have presented you an elaborate post that will surely prove helpful to you. Do let us know your feedback and comment below.
Don't forget to share the post with your friends and loved ones.